Inyo County Health and Human Services press release
BISHOP, CALIFORNIA – Prescription medicine has become a critical piece of our cultural fabric.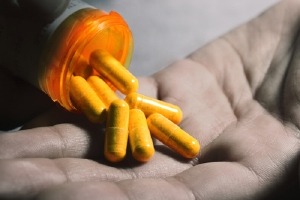 All you have to do is turn on the TV, listen to the radio or view ads on the Internet or in the newspaper to see and hear about the latest medicine that can cure migraines, treat pain and stress, keep you more alert, help you sleep or address depression. We walk that fine line between ensuring access to needed medications and preventing misuse/abuse and addiction.
While prescription medicines benefit many different people when used appropriately, they are being increasingly misused and abused. Among teens and young adults, next to marijuana, prescription drugs are abused the most. According to surveys from the National Institute on Drug Abuse, 20 percent of teens in the U.S. say they have taken a prescription (Rx) drug without having a prescription for it themselves, and 5 percent report abusing over-the-counter (OTC) cough medicine to get high.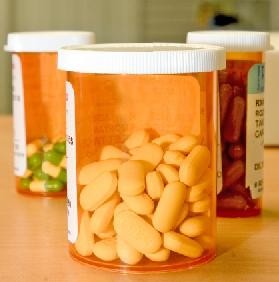 In Inyo County, 16 percent of 9th graders reported on the California Healthy Kids Survey 2014-15 they have at least once used prescription pain killers, cough medicine, or other medications to get high or for reasons other than prescribed. Only 4 percent of Inyo County 9th graders reported abusing medications within 30 days of when the survey was completed.
The good news is that nationally, among youths aged 12 to 17, the rate of current nonmedical use of prescription-type drugs declined from 4 percent in 2002 to 2.8 percent in 2012. While this news is encouraging, we need to remember that many young people still believe Rx medicines are safer to abuse than other drugs and that these medicines are easy to get.
"Teens report getting many of these medicines from home medicine cabinets," says Jean Turner, Director of Inyo County Health & Human Services. "We encourage parents and other relatives to lock up their medications and dispose of them when they're no longer needed."
You can be a part of the solution by locking up your meds and properly disposing of them. Each year the Inyo County Sheriff's Department coordinates a Drug Take-Back Event in conjunction with National Drug Take-Back Days.
This year the event is planned for Saturday, April 30th, from 10:00am-2:00pm in front of Vons in Bishop. In addition, members of the public can dispose of their medications throughout the year at local law enforcement offices. For southeast county residents, Smith's Pharmacy in Pahrump takes medications back from the public.
You can get involved by talking with your teen or young adult or by speaking up at school gatherings or community events. Talk to your teen about prescription and OTC cough medicine abuse. Teens who learn about the risks of drugs from their parents are 50 percent less likely to use drugs.
To learn more about how to prevent Rx drug abuse and addiction, contact Inyo County Health & Human Services, Public Health & Prevention, at 760-872-0900, or check out www.PreventRXAbuse.org or www.StopMedicineAbuse.org.