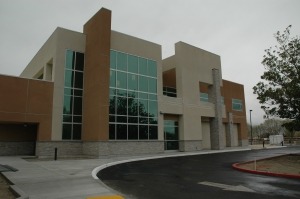 In hospital news in Inyo and Mono, our facilities and officials face lots of changes as the Health Care Reform Act unfolds, other regulations grow and administrators plan to leave or return to their work.
The Northern Inyo Hospital Board was scheduled to meet Wednesday at 5:30 pm in the board room on Birch Street. On the agenda, a possible hospital management agreement with Renown Hospital in Reno.  Currently, many critical ill or injured local patients are flown out to Renown.
At a past meeting of the Board, Hospital Administrator John Halfen said he had begun to make plans for his retirement more than a year from now.  On Wednesday night's agenda, the Board planned to hear an update on how the Hospital will replace Halfen, including selection of a recruiting firm.
In other items, the Board planned to act on a Rural Health Clinic Medical Director Agreement
with Dr. Stacey Brown as well as several other physician agreements.
At Mammoth Hospital, CEO Gary Boyd had suffered a stroke in early November.  The Hospital Board appointed former CEO Gary Myers as Interim Administrator.  Asked for an update on Boyd's plans, Community Relations Director Lori Ciccarelli said, "Gary has completed his course of treatment and has been advised to take some time off to rehabilitate and get his strength back."  Cicarelli said at this time it is uncertain as to when Boyd will be ready to return.  She said he is anxious to do so.
Meanwhile, the Hospital Board scheduled  regular meeting Thursday morning at 9:05 am with a number of financial reports and an update on the Mammoth Hospital Electronic Health Records Project.
And at Southern Inyo Hospital in Lone Pine, Administrator Lee Barron and the Hospital Board there continue with the very serious work of saving Medi-Cal funding for the Skilled Nursing Facility. The existence of that facility keeps the basic hospital running. Without it, Southern Inyo Hospital faces possible closure.