Saturday afternoon, the Labor Day holiday crowd slowed way down as highway travel ground to a halt in the midst of a major wind and dust storm across Highway 395 north of Independence.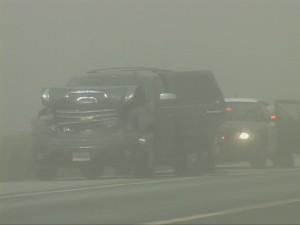 Signs of the storm first turned up as a three car wreck north of the town. Highway Patrol officers confirmed that the wind-generated, blinding dust blew visibility down to zero. Three cars crashed into each other. Occupants received minor injuries only.
At that point, the CHP held back traffic on both sides of the wreck to make sure they could clear the highway, but the wind and the dust continued to buffet vehicles. The CHP escorted a few lines of traffic through the whirlwind but eventually closed down the highway altogether for several hours until finally the wind calmed down.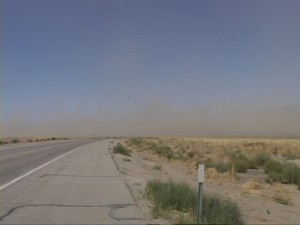 In fact, high winds caused problems in many parts of the Eastern Sierra – from Mammoth Lakes through Southern Inyo.