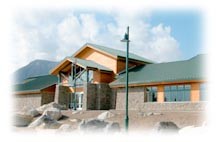 THE MAMMOTH LAKES CAMPUS OF CERRO COSO COMMUNITY COLLEGE IS OFFERING A COMMUNITY WORKSHOP FOR DRAWING AND PAINTING THAT WILL MEET ON THURSDAYS FROM 4 TO 5:30 P.M.  THERE IS A $50 COMMUNITY EDUCATION FEE FOR THE CLASS THAT BEGINS APRIL 12, 2012 AND ENDS MAY 17, 2012.
PARTICIPANTS WILL WORK INDEPENDENTLY ON THEIR OWN DRAWINGS AND PAINTINGS IN THE CERRO COSO ART ROOM.  LORI MICHELON WILL INSTRUCT PARTICIPANTS ON HOW TO SET REALISTIC COMPLETION GOALS FOR ART PROJECTS PURSUED DURING THE WORKSHOP. OTHER TOPICS WILL INCLUDE HOW TO CONSTRUCTIVELY CRITIQUE YOUR OWN WORK AND THE WORK OF OTHERS; AND SEEK CREATIVE SOLUTIONS TO ENHANCE THE QUALITY OF YOUR ART PROJECTS.
THIS STUDIO WORKSHOP IS AN EXCELLENT OPPORTUNITY TO EXPLORE NEW MEDIA, DEVELOP SKILLS, AND ENGAGE YOUR ARTISTIC EXPRESSION IN A CREATIVE ENVIRONMENT.  THE MINIMUM AGE TO TAKE THE CLASS IS 18 AND MAXIMUM CAPACITY IS 10.
DRAWING AND PAINTING ARE THE FOUNDATION OF ALL VISUAL ARTS AND THIS CLASS CAN HELP YOUR CREATIVE EXPRESSION AND BUILD CONFIDENCE IN YOUR WORK.
FOR COMPLETE REGISTRATION AND COURSE INFORMATION VISIT US ON THE WEB AT HTTP://WWW.CERROCOSO.EDU/COMMUNITYED  OR CONTACT STEPHEN GEXLER, COMMUNITY EDUCATION MANAGER AT (760) 384-6106 OR AT [email protected]  .