PETS of the WEEK – January 25, 2012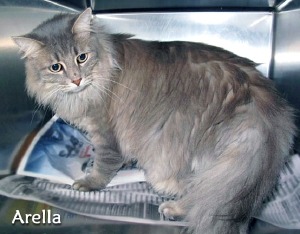 ARELLA is a big, beautiful Ragdoll-type cat with a luxurious silver tabby coat and hypnotic lime green eyes. Arella's been at the Shelter for almost 3 months and we're all praying she finds her perfect match. Cats belong in loving homes, not stainless steel cages.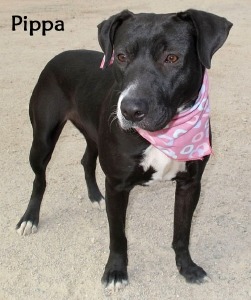 PIPPA is an easy-going, happy-go-lucky 1-year old Black Lab mix with a heart of gold. She's been at the Animal Shelter since September 17—that's over 4 months! Unfortunately, Shelter visitors often overlook black dogs, but we know Pippa is adoptable and haven't given up on this sweet girl finding her forever home.

The Inyo County Animal Shelter has an amazing selection of adorable cats and lovable dogs. Please adopt one today. Visit in person on County Road in Big Pine or on-line at
www.ICAREforPets.org
. HOURS: Tuesday thru Friday, 10 am to 3 pm, Saturday and Sunday 11 am to 4 pm (closed Mondays). Phone 760-938-2715.
Photos by Lisa Schade of ICARE