With a tricky problem that resisted being fixed, crews working on the Mammoth Town Ice Rink have prevailed. Town spokesman Stuart Brown reports that the ice rink was scheduled to re-open for the season at 6:00 Friday evening.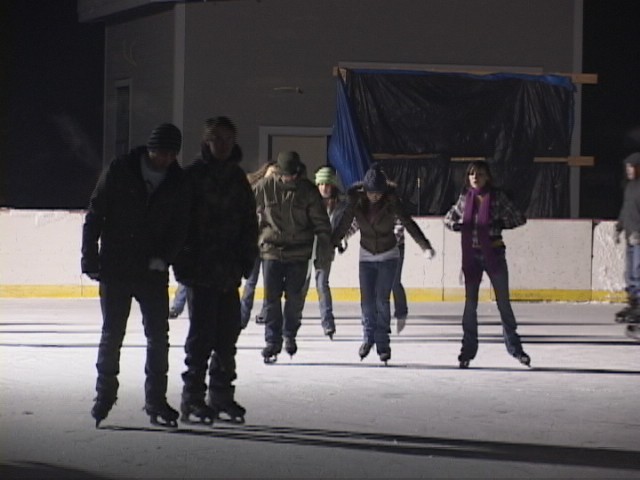 For the past two weeks, town crews have chased air pockets through the miles of tubing underneath the ice, fought faulty pumps, and pushed coolant through the system by the drum load. This week, crews finally got the upper hand as the equipment started to circulate the coolant properly, but warm temperatures had melted much of the surface and crews had to remake the ice.
Thats all water under the bridge now. Normal operations are set to resume starting Saturday with youth hockey between 8:00 am and 11:00 am, followed by three sessions of public skating between 11:30 am and 9:30 pm.
Mammoth Lakes Tourism and Recreation Director Danna Stroud says she would like to thank the community for their patience, along with a thank you to Dennis Rottner and the Parks and Recreation crew that worked tirelessly to re-open the rink in this exercise of air pocket control.
For more information call the ice rink at 934-2505.