Like a major dramatic production, the Hot Creek trial at the Bridgeport courthouse has included a very large cast of characters – past and current Town of Mammoth officials and Hot Creek principals. The issue? Did the Town violate an agreement with Hot Creek for development at Mammoth Airport? At stake – something like $40 million. The case went to the jury yesterday.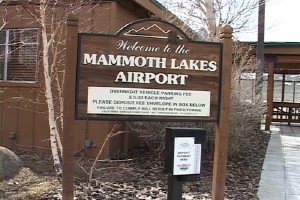 Hot Creek contends Mammoth broke an agreement. Mammoth officials say it's not their fault the Federal Aviation Administration forbade residential development at the airport after the deal was signed with Hot Creek.
Lots of lawyers, lots of computers and technology have made the trial an elaborate production. Some local attorneys have speculated that it's a $30,000 per day trial. Mammoth Town Manager Rob Clark said that's about right. Mammoth has paid for two main attorneys and two back-up attorneys. "It's a full-on, expensive trial," said Clark. He added that it was disappointing the two sides couldn't work out their differences.
Testimony has involved accounts of when matters were discussed, promised and signed. Originally, the trial was expected to take two weeks. The second week will wrap up Friday. All parties now wait for the jury to reach a verdict. The judge gave jurors a 25-page set of instructions to guide them toward a decision.
Originally, Hot Creek wanted to develop condos at Mammoth Yosemite airport. The company wants something like $40 million in damages from the Town.