The trial involving Hot Creek Aviation and the Town of Mammoth Lakes began on Tuesday in Bridgeport. HCA is seeking damages from the Town for breach of contract related to development at the Mammoth Yosemite Airport.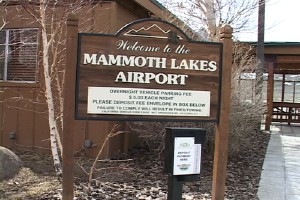 During opening arguments, attorneys for Hot Creek told the jury that the evidence would prove that the Town had entered into a development agreement with HCA to perform infrastructure improvements at the airport, to build hangars, and to build a hotel/condominium project on 25 acres near the airport.
The agreement included a lease option for HCA to buy those 25 acres in the year 2027. Hot Creek argued that such an option was in conflict with an undisclosed agreement the Town had already entered into with the FAA.
Hot Creek also suggested the Town signed off on a residential condominium development and later reneged on that entitlement for a TOT-generating fractional ownership model.
During jury selection, the plaintiffs repeatedly claimed the damages were in the tens of millons of dollars.
Attorneys for the town countered that the development agreement had not been breached, and although Hot Creeks development at the airport had suffered typical delays, the Town still wanted Hot Creek to build their project but that they had chosen litigation instead.
Potential witnesses in the trial include Airport Manager Bill Manning, Mammoth Mountain CEO Rusty Gregory, and former and present Mammoth Town Council Members Rick Wood, John Eastman and Kirk Stapp.
The trial is expected to last 7-10 days. Town officials have said that a number of town staff people will be consumed with work on this trial and that a number of regular meetings have been postponed as a result.