PETS of the WEEK – June 21, 2012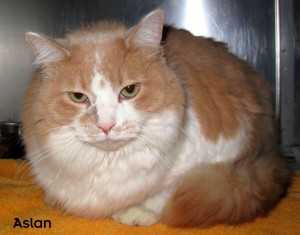 ASLAN is a big handsome tan and white neutered male cat with green saucers for eyes. Dear Aslan has been living in a stainless steel cat cage for three months! He is an absolute sweetheart and really deserves to find his forever home soon.
BABY is a happy-go-lucky, friendly Beagle/Pug mix (aka Puggle). She's the perfect size,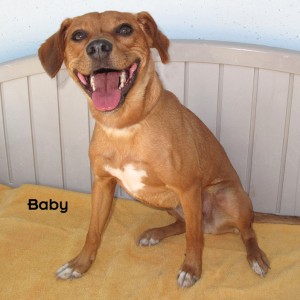 too — about 13″ at the shoulder and weighs approximately 22 lbs. If you've been looking for the ideal walking companion, Baby is ready to go!
The Inyo County Animal Shelter has an amazing selection of adorable cats and lovable dogs. Please adopt one today. Visit in person on County Road in Big Pine or on-line at
www.ICAREforPets.org
. HOURS: Tuesday thru Friday, 10 am to 3 pm, Saturday and Sunday 11 am to 4 pm (closed Mondays). Phone 760-938-2715.
Photos by Lisa Schade of ICARE