Saturday marks World Aids' Day. Inyo-Mono Health Officer Dr. Rick Johnson says that the HIV/AIDS' issue does have meaning to us here in the Eastern Sierra. He described the local risk factors.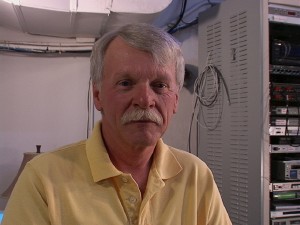 Dr. Johnson said that the big picture is that there are over 30 million people in the world with HIV, and over 2 million new cases every year and over 2 million deaths every year.
In the Eastern Sierra, Dr. Johnson said, Mono County did a study in the last year looking at what risk factors each group might have for HIV. He said that men tend not to use protection as much as they should. "Especially homosexual men," said Dr. Johnson. "Especially in the context of drug or alcohol use. Especially in the context of internet hook-ups, for instance."
Johnson said that women "sometimes don't feel empowered to request men to use condoms. That's a risk factor for women. Women sometimes feel enticed to have sex with older men, as a status symbol. Our teens are somewhat at risk because of the attitude teens have that they are invincible. Teens tend to have sex in the context of increased drug and alcohol use."
Seasonal workers pose an HIV risk, according to Dr. Johnson. They may come from more heavily populated areas that are at greater risk for HIV/AIDS. Dr. Johnson said particularly local high school girls may be at risk.
"We have to remember that most of our teens will leave the area and go to school, the military, a job in areas of the world where HIV is a bigger risk factor."



As for local services, Dr. Johnson said that anyone concerned about exposure to HIV should be tested. He said the health departments of both Inyo and Mono counties do perform HIV/AIDS tests that are both confidential and free of charge.