The Inyo Supervisors made it official. They appointed Dr. Bob Harrington as the permanent Director of the Inyo Water Department. Harrington takes on a job that has put his predecessors through the ringer politically and scientifically in the past.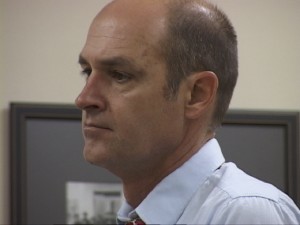 The Board had earlier appointed Harrington as Acting Director. Prior to that he worked as an hydrologist in the Water Department for 10 years. In a press release, the Supervisors said that they will vote on a standard county personnel services contract in open session to finalize Dr. Harrington's appointment, which was confirmed by a unanimous vote of the Board.
Harrington received his Doctorate from the University of Arizona and his Masters and Bachelor of Science degrees from the University of Nevada-Reno.
Dr. Harrington will face ongoing dealings with LADWP in relation to the Water Agreement and negative public perceptions. Studies now continue over a way to control groundwater pumps. The public perception of the Inyo water issue has been voiced as ineffective, behind the scenes and without firm Board of Supervisor direction.