The man arrested in the Crowley area almost two years ago was found guilty by an El Dorado County jury in the shooting death of Kacie Barron, daughter of Lee Barron of Bishop.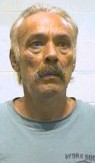 It was in August of 2006 that Mono Sheriff's officers and others arrested Mario Lozano who was hiding out at a home in the Crowley area. He had reportedly fled from Placerville after the murder of Kacie Barron, his former girlfriend.
This case finally went to a jury trial last week. According to Placerville news reports, it took five hours of deliberations for the jury to convict Lozano of first degree murder with a special gun-use enhancement in the July 2006 shotgun slaying of Kacie Barron.
According to the Mountain Democrat newspaper, Barron admitted to a Placerville detective after his arrest that he had shot Barron. According to court testimony, Lozano became angry when his efforts to re-kindle a relationship with Kacie Barron failed. Testimony confirmed that Lozano had shot Barron twice with a shotgun.
Lozano is now scheduled for sentencing May 16th. In addition to the murder conviction,Lozano was also convicted of car theft, since he fled the scene in Barron's vehicle. Kacie's brother, Pat Barron, attended the trial and was quoted as saying he was pleased with the verdict.