Inyo County news release
FREE "Green Waste" Disposal 
In  preparation  for  what  is  anticipated  to  be  another  unpredictable  wildfire
season,  the  Inyo  County Office  of  Emergency  Services  would  like  to  remind
communities  that  we  all  must  be  diligent  in  maintaining  a  level  of
preparedness.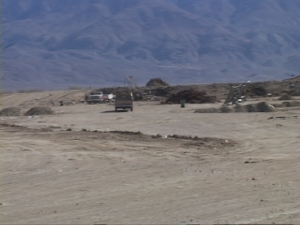 Removing  weeds,  brush  and  other  dead  and  dry vegetation from around our homes and properties, will help provide the defensible spce that firefighters may need to protect our homes.
Many Inyo County residents live next to a natural area, the "Wildland Urban Interface".  By keeping your home  and  property  clear  of  overgrown  vegetation  and  debris,  you  create  a buffer that will keep the fire away from your home and will reduce the risk of
flying  embers.
To  encourage  communities  to  continue  to  be  proactive  in
vegetation management and wildfire prevention activities, the County of Inyo
will be waiving the gate fees for "GREEN WASTE" disposal at ALL Inyo County
landfills over the weekend of July 27th and 28th.    The gate fees will be waived
for  "GREEN  WASTE  ONLY".   NO  MIXED  LOADS!    Applicable  to  Inyo  County
residents only ‐ Please have ID available.  Commercial haulers and landscaping
contractors are NOT ELIGIBLE.
Visit http://www.inyocountysolidwaste.com/inyo_waste_locations.html
for Inyo County Landfill and Transfer Station days and hours of operation,
or call (760) 873‐5577 for more information.