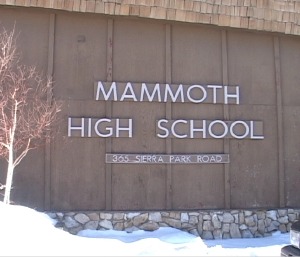 Mammoth High School will be conducting an "Every 15 Minute" Program on the high school campus starting Thursday, May 31st.
Every 15 Minutes is a two-day program focusing on high school students, which challenges them to think about drinking, driving, personal safety, and the responsibility of making mature decisions. Along with alcohol related crashes, it focuses on the impact that their decisions would have on family and friends.
The two-day Every 15 Minutes program is very dramatic and emotional-and purposely so. Teenagers are constantly reminded about the choices they have to make involving alcohol and how many others are affected by their decisions. They know the intellectual statistics. However, many teens share the belief it will never happen to them.
The crash scene is scheduled for Thursday morning between the high school and the middle school with the student assembly scheduled for Friday morning in the high school gymnasium.
For further information about the program please call Mammoth High School at 760.934.6802 extension 223.