To pressure lawmakers to pass a budget, Governor Arnold Schwarzenegger resorted to extreme measures today. He signed an executive order to lower some state workers' pay and to eliminate as many as 22,000 part-time employees.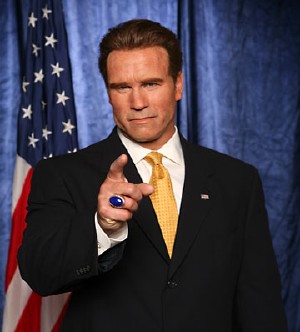 Locally, workers at state agencies like Caltrans, Fish and Game and DMV wondered about their jobs and their pay. News reports said that the Governor's order eliminated jobs for as many as 22,000 temporary state employees and reduced pay for about 200,000 state workers to the federal minimum wage of $6.55 an hour. The Governor's order also includes a strict hiring freeze and eliminates overtime for all but health and safety fields. Schwarzenegger said he will reverse these moves once lawmakers reach a budget compromise.
The shocking move by the Governor could hurt families already struggling financially. Schwarzenegger was quoted as saying that he does not take this lightly. He said, "I want to apologize to all the state employees for having to do this. State employees are working very hard," he said, "but this is the only way out."
California's budget is usually late. This time, it's 31 days overdue as Democrats and Republicans squabble over how to bridge a $15.2 billion shortfall in the $101 billion general fund budget. The State Controller, John Schiang has threatened to write full pay checks in spite of the Governor's order, but he has no power to keep part-time workers employed.
Since July 1, lawmakers, staff and appointees have received no paychecks. They will once the budget is signed. The Governor, whose personal wealth tops $100 million, does not accept his salary as governor.
The heat is now clearly on legislators who have spent time with political posturing and no decision making.