While the Eastern Sierra basks in a close to normal water year, Governor Schwarzenegger has declared a statewide drought with emergency measures to help water agencies.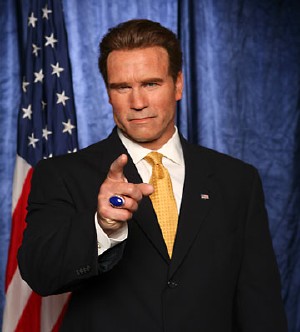 Locally, the Eastern Sierra shows a roughly 86% run-off year. The snowpack reached close to normal, but on the other side of the Sierra and in Northern California, things are downright dry. State officials said that March and April proved the driest on record for much of California.
The Governor's Executive Order says that the critically dry water conditions have impacted the economy and will create extreme fire danger. The Governor's Order demands that the Department of water Resources take immediate action to address drought conditions and water delivery. This will include grant programs for local water districts and agencies, facilitation of water transfers where needed, aggressive water conservation, climate research, loan and grant contracts for water suppliers, identification of water systems at risk, and identification of state and federal funding for serious situations.
The Governor has asked everyone to start water conservation.
Locally, our water situation does not match the desperate lack of water in other parts of the state. However, Mammoth Community Water District's Board did set down rules for outdoor irrigation – every other day – and other water conservation efforts.
The City of Los Angeles has launched a major water conservation and re-cycling plan. Even critics say its an aggressive plan that could save enough water to meet future demand without additional import of water.
With the Metropolitan Water District pressed to provide water and the Eastern Sierra tapped out, LA will apparently pursue water savings in its own town.
Meanwhile, Governor Schwarzenegger will pitch an $11.9 billion water bond that includes creation of new dams.