Funeral Services for Corporal Wayne Geiger, the Lone Pine native recently killed in Iraq, are scheduled for 11:00 Saturday at the Lone Pine High School Gymnasium. The Service is open to the public and any one who would like to pay their respects. Gravesides services will follow, before a gathering at Statham Hall in Lone Pine.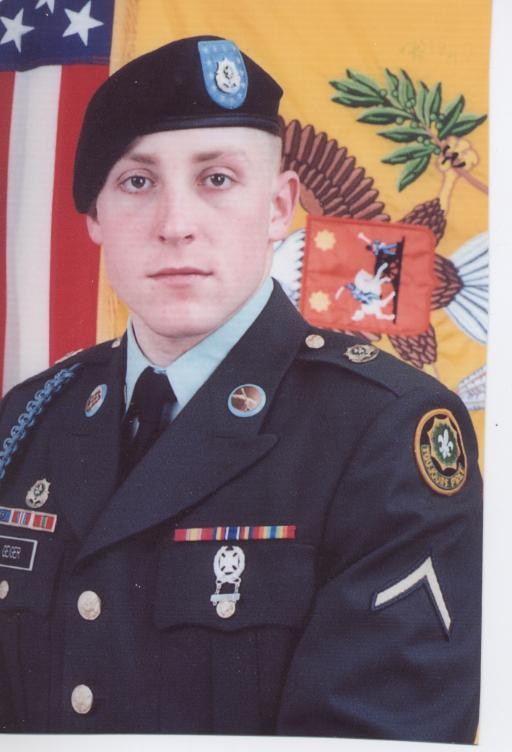 Specialist Geiger is survived by his parents, Lt. Randy Geiger and Sheriff's Civil Officer Kim Geiger, along with sister Jessica of Lone Pine and many other relatives and friends.
The 23 year old Army Corporal Wayne Geiger, served in the 2nd Stryker Calvary Regiment, stationed at Camp Stryker, Baghdad, Iraq. He graduated from Lone Pine High school in 2003.
Inyo County Sheriff Bill Lutze reports that Geiger will arrive at the Bishop Airport at 11:00 in the morning on Friday. Anyone wishing to honor Corporal Geiger at the airport is welcome.
On Saturday, a motorcade escorting Corporal Geiger leaves Bishop at 9.50 am, arriving in Big Pine at approximately 10:15, Independence at 10:45, and Lone Pine at 11:00. Sheriff Lutze reports that anyone wishing to pay tribute to Corporal Geiger as he passes through the communities is encouraged to do so.
The Geiger family has requested that in lieu of flowers, you donate to the charity of your choice in memory of Wayne M. Geiger at reconnectamerica.com.