Press release
Superheroes and comic strip characters along with a variety of fruitcakes and eggnogs will be making an appearance on December 12th in Independence, California. This year, in the tradition of Comic Con, the Fruitcake Festival will be honoring the fact that fruitcake is, indeed, the food of Superheroes. There will be live music, fabulous prizes and interesting fruitcakes and eggnogs!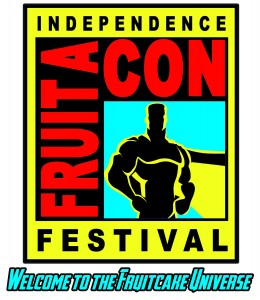 The possibilities are endless for creating a winning fruitcake. Categories include oldest, travelled the farthest, best of theme, most solids, and judges' award. Our fruitcake judges employ mechanical, empirical and philosophical techniques to select winning fruitcakes in those categories.
There will be an opportunity for you to take the mic and brag about your fruitcake or eggnog. However, please leave your kryptonite at home. You must play nice with Superman.
Most people participate by wearing theme-oriented costumes. This is not required, but in the past we have found that a good many people like to dress up more than their fruitcakes.
The Costume Contest is just the place to show off your creativity and the "Best Costume" prize is awarded to the person with the loudest applause.
No need to eat dinner before you come. The Owens Valley Growers Co-op will be serving up mac & cheese and a salad for $5. To boost your energy for the evening, coffee is available at the bar.
This is the only "internationally" acclaimed Fruitcake Festival. Such venerable periodicals as the Washington Times, Country Living Magazine, and, of course, NPR have written us up.
This is a FREE event with the caveat that you must bring a fruitcake or eggnog to gain entrance to the Festival. Homemade fruitcake or eggnog is preferred. The eggnog can be transported to the festival in a milk jug. Please label it as "leaded" or "unleaded." We have refrigeration on site.
The eggnog is always served in elegant punch cups at the bar. It is worth the trip to Independence just for that fact alone.
Location: Legion Hall, Independence, CA Date/Time Dec. 12, 2015 — 6 PM
Call 760-878-2046 or email [email protected] for more information