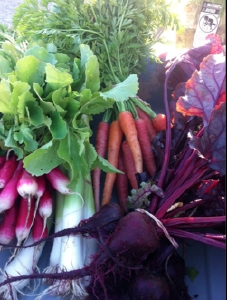 Farmers Market in Independence Friday!
The next Owens Valley Certified Farmers Market will take place on Friday July25 at the Owens Valley Growers Cooperative in Independence between 4 and 7 pm, on the corner of Edwards St. (Route 395) and Kearsarge.  
This week's market will feature tomatoes, chard, summer squash, seasonal greens, beets, carrots, onions, garlic, leeks, eggs, herbs, stone fruit, arts and crafts, and baked goods. WIC accepted.  
For more information, call 760-915-0185.