There's no place like home, except when it's in foreclosure – a more common state in our nation's community in the past few years. The Eastern Sierra has seen some increase in defaulted home loans, too, but nothing like big cities.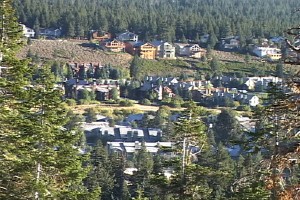 Jerry Core of Inyo-Mono Title said our area is "not alarming, compared to other areas." Core did confirm that defaults are up in Inyo-Mono, but so are sales, particularly in Mammoth Lakes.
County statistics show 82 mortgage defaults in Mono County for all of 2007. Inyo County shows 51 defaults in 2007. These numbers are just about double the foreclosures 5 years ago.
As for the real estate scene generally, Core said that Inyo County is somewhat stagnant with a given amount of property, jobs and inventory. So, the good news – not much in the way of foreclosure activity.
For Mammoth Lakes, Core sees a tremendous amount of high end purchases with cash. Individuals view homes in Mammoth Lakes as investments, so they're out of the range of foreclosure danger, too.
Nationwide, the home scene looks far more bleak with foreclosures on the rise, particularly in California, Nevada and Florida.
According to Realtytrac.com, California's foreclosure rate was one foreclosure filing for every 258 households, ranking it as second highest among all of the states with Nevada taking the top spot.