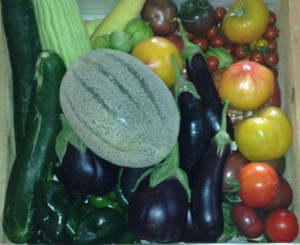 Lone Pine Farmers Market
The next Southern Inyo Farmers Market will take place on Friday August 30 at the Metabolic Studio IOU Garden, Main St. @  Willow, in Lone Pine, between 4 and 7 pm.
This Friday's market will feature melons, tomatoes, summer squash, jalapenos, New Mexico chile peppers, cucumbers, lavender, onion, garlic, herbs, chard, other seasonal greens, and crafts by local artisans.
For more information, call 510-468-7113.