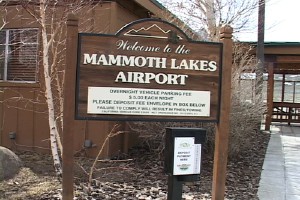 Mammoth Town officials report that the airport project has cleared one of the last major hurdles before commercial air service can start in December.
Town spokesman Stuart Brown, reports that Dennis Roberts, the Northwest Mountain Regional Administrator of the Federal Aviation Administration, has signed the Record of Decision for the proposed Horizon Air Operations plan to service the Mammoth Yosemite Airport.
Brown reports that this clears the way for Horizon to finalize negotiations with the Town and Mammoth Mountain Ski Area. Brown says that town officials met with Horizon representatives last week and they are very excited about initiating air service with at least one flight per day in December of this year.