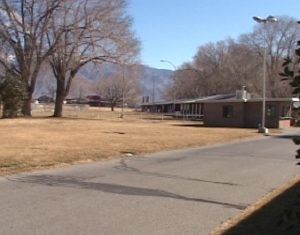 Former Tri-County Fairgrounds employee, Rebecca Bragdon was arrested yesterday morning and booked at the Inyo County Jail on misdemeanor embezzlement and felony grand theft charges.
Last August, the California Highway Patrol Investigative Services Unit confirmed that they had started to investigate a report of possible embezzlement of funds from the Eastern Sierra Tri-County Fairgrounds operations. The CHP handled the investigation because the fairgrounds are state-owned facilities. Fair Board President Sam Dean said the Board did not know how much money was missing. He said all the paperwork went to the investigators.
Thursday morning, CHP officers picked up Bragdon on a $150,000 arrest warrant. That's the amount of her bail. Attorney Gerard Harvey represents Bragdon and said he expected she would appear in court Friday or Monday for an arraignment hearing.
Law enforcement has not said how much money is involved in this case and what the formal charges will be. When contacted about the case, District Attorney Tom Hardy said, "My office has received the investigation report from the CHP and will review it and be making our filing decision."
Meanwhile, in a separate matter, the Fair Board held a meeting Wednesday. Their agenda indicated they might hire a CEO for Fair operations. When contacted about this agenda item, a spokesperson confirmed that the Board did hire a new CEO and that details would come out later. (See separate story.)