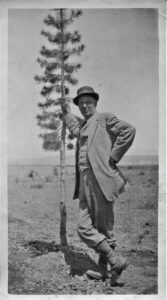 TUE DEC 07 2021 4:08 AM PDT 
SYNOPSIS: 
A quick hitting, weak front hobbled through last night, with Mammoth Lakes squeezing out a few inches of new snow. So not much precipitation with this one, as it paid the price for battling the big West Coast ridge. A short break then later today into most of Wednesday, with mostly sunny skies. Then a stronger, wetter and much colder system moves through our area mostly Thursday. It still looks like about 12 inches of new snow on Mammoth Mountain, with quite cold temperatures up top @ 10 degrees. There's even a slight chance of snow showers in the Owens Valley by Thursday night. A nose dive in temperatures, the coldest air of the season, looks to impact Inyo and Mono County Friday through the weekend…DMATT
DMATTs Weather Fact: With that front kicking through last night into this morning, Death Valley (after a record breaking high temperature year) will finally drop below 80 degrees today, with a 77 degree reading.
THE OWENS VALLEY – BISHOP AIRPORT: (KBIH ELEV. 4121ft / 1256M)



Today: A sprinkle or two before 8 AM —> mostly sunny. 58

 / 28.
Wednesday: Mostly sunny —> 80% rain after midnight. 61 

/ 31.
TOWN OF MAMMOTH LAKES – MAMMOTH AIRPORT: (MMH ELEV. 7129 FT / 2172M) 
Today: 40% snow showers —> clearing. Breezy. 40 / 25.
Wednesday: Sunny —> 80% PM snow. Breezy. 42 / 26.
Dennis' Probability of Precipitation: 10
% – Unlikely; 
20% – Slight; 
30 – 50% – Chance; 
60 – 80% – Likely; 
90 – 100% – Certain