For even any hope of passage, the Eastern Sierra Wilderness Bill must sit on the President's desk by September 15th. Local officials, meeting as the Eastern Sierra Council of Governments, seemed optimistic that more local input will make it into the bill, even in the face of a very tight time frame.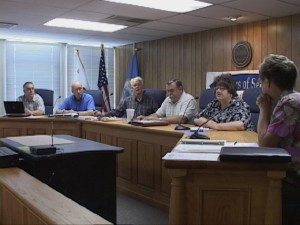 Inyo, Mono, Bishop and Mammoth officials sat down as the COG on Friday. They all commented on the huge meeting in Lee Vining that dealt with the Wilderness bill. Some said that a process for more input is in place. Others said it's not clear how all problems will be dealt with. Other officials had problems with the maps and misunderstandings.
The COG members clearly understood the work needed to complete a fiber optic loop that will protect phone and emergency 911 service if someone cuts the main fiber optic line.
The group of officials agreed to send a letter to Verizon to urge completion of the work this summer. Inyo Supervisor Linda Arcularius said considering the impact on the business community and 911 emergency communication when service goes down, "it's not too much to ask," she said.
On another communication issue, officials reported some progress on work to make sure all citizens have access to broadband or internet service. Inyo, Mono, Kern and Alpine county officials have started to work together on this project.