An unpleasant surprise for remaining tenants at Cottonwood Plaza in Bishop. Chuck Caldwell, master lease holder of the center, issued legal papers that called for a nearly $500 per day payment retroactive to July 1 – a move that could force businesses to leave.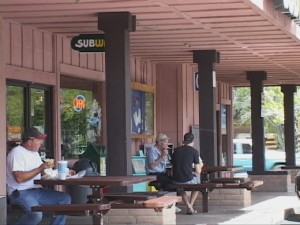 In July, many tenants did leave the center, faced with what they described as unacceptable leases and other concerns. Earlier, Caldwell claimed he was not in possession of the plaza, but that the major sub-lessee, Maudsely Company was. In recent legal papers, according to business owners, Caldwell says when Maudsley's sub-lease ran out June 30th, they were supposed to deliver all interests and improvements, including the buildings.
Also in July, many business owners signed new leases. Caldwell returned them and now alleges they owe nearly $500 per day in rent value.
Tenants are dismayed by this sudden, negative development after they had signed new leases in good faith, they said. Many have invested considerable money in their spaces and say it will cost a bundle to move. It's unknown if any of the tenants will legally fight the eviction.
Rumors had also earlier circulated that someone might demolish the center. Caldwell declined to comment on that when we spoke to him in July. All he would say is, "We are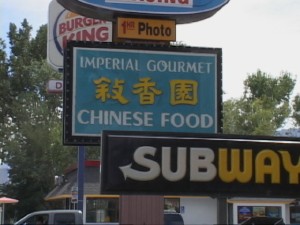 exploring all options." Clearly, one of those options turned out to be an effort to get remaining tenants out of the center.