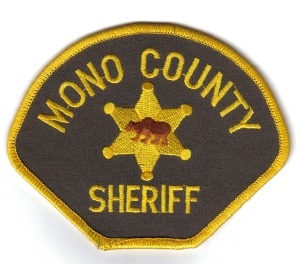 On the afternoon of Thursday, March 22, 2012, Mono County Sheriff's Dispatch received a call regarding an overdue hiker around the hills of Coleville. Carial McCall, age 78, of Coleville, was reported missing by his son when he did not return home from a short hike in the hills around his home.
Mono County Deputies and Antelope Valley Fire Department responded to Mr. McCall's residence and began a search inside and out with no results as to the whereabouts of where Mr. McCall was. The Mono County Sheriff's Search and Rescue (SAR) team was then dispatched to respond to aid in broadening the search area.
Search efforts continued throughout the night. On Friday, March 23, additional agencies including the California Rescue Dog Association (CARDA), personnel from Alpine County, and a CHP helicopter joined the search to locate Mr. McCall. The search continued throughout the day and night with negative results into the location of Mr. McCall.
By Saturday, March 24, the search team included personnel from Mono, El Dorado, and Inyo Counties including several additional CARDA dog teams. At approximately, 1:00 pm, Mr. McCall was found deceased in steep terrain about a mile from his home. His death is under investigation by the Mono County Sheriff's Office but appears to be of natural causes. Final cause of death is pending autopsy and toxicology reports.
Prepared and written by: Jennifer Hansen, Public Information Officer