When people go out into the middle of wilderness, it's nice to have landmarks so they know where they are and what kinds of things they can legally do. Confusion over the boundary of Death Valley National park and Inyo Mountains Wilderness has folks up in arms. Some of them went to the Inyo Supervisors for support.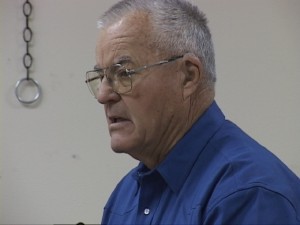 Dick Noles, well-known outdoor access advocate led the charge. Noles to the Supervisors that his backcountry work installing water systems for wildlife showed him the importance of visible boundaries. "These are very remote areas," he said. Sometimes people get into the wilds and find out they can't make campfires or they're unsure where they can hunt. "For visitors and residents who go into public lands," said Noles, "they need clear boundaries and no fear of harassment."
Noles and others want the boundary between Death Valley and the Inyo Mountains to be Saline Valley Road. Noles said the Park Service wants the same thing. Somewhere in Washington, D.C. the boundary got lost.
Public Works Director Ron Chegwidden said this would work for the County Road Department which has borrow pits along Saline Valley Road for maintenance. If the road were improved and maintained, he said, it could work as an alternate emergency route to Highway 395.
The audience supported Saline Valley Road as the park boundary, along with 13 groups.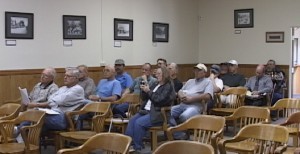 The Supervisors vowed to bring back a resolution of support in a couple of weeks.