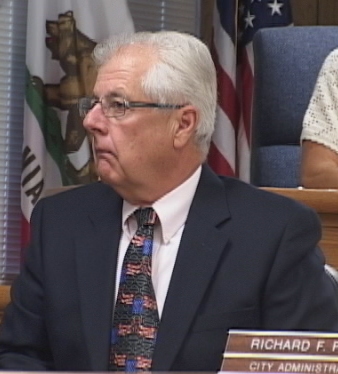 The City of Bishop continues to stay ahead of budget troubles that plague other cities across the state. At the Bishop City Council meeting Monday night, the Council signed off on a plan to cut $274,000 out of the budget for this year. These cuts are on top of other cuts made in the past year and a half designed to keep pace with the struggling economy.
Cutting this much out of the budget this late in a fiscal year that ends June 30th is something the city has never done before, explained City Administrator Rick Pucci.
In the summer of 2009, the City Council adopted a budget that was expected to cover this year and next, but by November it became clear that the sales tax and bed tax would come in lower than projected. According to Pucci, the sales tax fluctuates, but the bed taxes in the City of Bishop are usually, extremely consistent. This year the bed taxes are expected to come in $400,000 lower than anticipated.
To make up for the shortfall in bed tax revenue, City Staff worked out an additional $274,000 in cuts by putting off hiring a new employee to fill an empty position at the Police Department. Other small savings came by putting projects off, opening the pool a little later than usual, and cutting back on seasonal park staff. Almost every department cut money out, Pucci says.
This late in the year cut rides on the heels of the two year budget that was designed to cut the Citys expenditures by 15-20% over this year and the next. This year the City budget is $12.5 million, while next year the budget is further reduced to $11.8 million. On top of the budget slimming, the City of Bishop has taken a budget step that most other cities in California have not taken by setting aside $333,000 a year to pay for health care benefits for current employees after they retire. The idea is that The City of Bishop will not be caught in the future with unfunded liabilities, Pucci says.
Despite the cuts, City services are expected to continue without too much interruption. At the council meeting Monday night councilmember Jeff Griffiths said, It is hard for the public to notice but a lot has been cut out of the budget over the past 18 months. Council member Laura Smith said that so far, staff is working harder with less.