So, what's a Fabulous Friday Art Walk? It's a small town, summer evening with art, music, food and lots of people.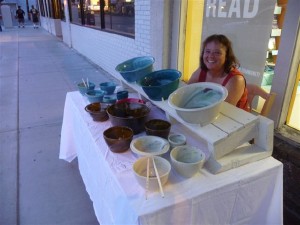 All along Main Street, artists and crafters will display their work as local galleries and restaurants stay open until 9:00 pm. Those who do make it out for an evening stroll Friday night can also stop and listen to several musicians and bands playing tunes along the street.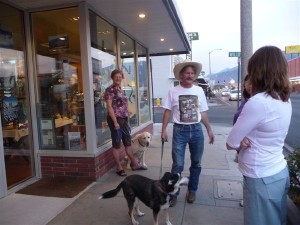 Musicians lined up for Friday night include Fiddlin Pete and Neil, the Eastside Trio, and the Cello Experiment, a cello and banjo combo from Mammoth Lakes.
The Fabulous Friday Art Walk in Downtown Bishop is a free event. Inyo Council for the Arts coordintes the event with a grant to promote local artists and businesses.
Lynn Cooper with the Arts Council says that she hopes the event lets people know that Bishop has an alive and vibrant arts community.