Inyo Superior Court Judge Brian Lamb has granted a Change of Venue motion for 18-year-old murder suspect, Louis LePlat. Judge Lamb's ruling says that the fact that this homicide case was followed, in less then six months, by a second homicide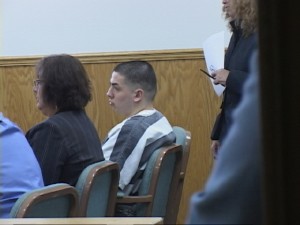 on the Indian Reservation "involves prejudice to the defendant that raises a reasonable likelihood that a fair trial may not be had in Inyo County."
Judge Lamb focuses on similarities between the two murder cases – teen-aged suspects, the alleged involvement of alcohol, bomb threats and an actual pipe bomb, and tribal meetings to discuss the two cases. The Judge pointed to a survey ordered by the defense to determine if an impartial jury could be selected. Judge Lamb wrote in his decision that "A disturbing number of persons responding to the survey apparently confused the two homicide cases in their own understanding of what they have heard about the Rambeau killing" in the Keller case.
Judge Lamb's ruling says that the two cases, taken together, may be perceived by prospective jurors as a trend toward violent lawlessness that "a responsible jury must redress, to send a message that such conduct cannot be tolerated in this community."
The reports that Edward Keller, accused of murder, may have confessed his crimes could, according to the Judge, influence the jury pool to think LePlat may have confessed. Judge Lamb concluded that because of the dissemination of "potentially prejudicial material, a fair trial may not be had unless a change of venue is granted. Judge Lamb did grant the motion for LePlat's trial to be held somewhere other than Inyo County.
LePlat's Public Defender, Elizabeth Corpora, said that a status conference in this case would be held on Tuesday.