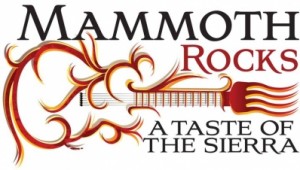 Guess Who!

We want to hear who you think our headliners may be for Mammoth Rocks – Taste of the Sierra 2012. Go to our Facebook page and give us your best guess. We may have a prize if you happen to guess correctly. Hint: its not a cover band…

Correction:

Matthew Lehman

Our previous e-mail stated, "Matthew Lehman will be speaking on behalf of the Town." Statement should have said, "Town Council Member, Matthew Lehman, will be speaking on town issues" at our next Luncheon.

Exciting Stuff Going On In Mammoth Lakes:
Check out our calendar:
HERE
Have you wondered when our next meeting or event is? We have our calender updated here. You can also check out our Facebook page which has links to all our groups, events and meetings. 
Women In Business
Bio's
Ladies, we are trying ot compile your bio's so we can share it with the other "Women In Business". Carrie Guerro has made this easy to complete form for you to fill out.
Lakanuki Monthly Luncheon
$20
Lakanuki is excited to show us what they have! We will see you today at noon.
Matthew Lehman will talk to us about issues facing the Town of Mammoth Lakes.
All are welcome! $20/person.
Job Opportunities
$ $ $
Transportation Security Administration is hiring. Get more information at Mammoth Lakes Library on March 28, 10:30-noon or go to their site.Stellar Brew is hiring. E-mail Andrea for more information.
Location

PO Box 3268
2520 Main St
Mammoth Lakes, CA

Hours

Varies