William Bevet Rowan, born September 18, 1932 in Lone Pine, California, died June 21, 2013 at his home in Bishop with family by his side from a 2 ½ year battle with lung cancer.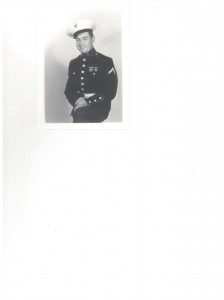 Bill was the 2nd of two children born to Bevet Malcolm Lane Rowan and Alta Nevada Goode Rowan.  At age 3 his father died in an auto accident.  When he was 6, his mother married Walter Turner.  Except for a couple of years in Bishop and Lee Vining, Alta and Walt raised Bill and his sister Margaret in Independence through their school years.
On March 22, 1950, Bill enlisted in the U.S. Marine Corp.  He was trained as a weapons armorer, and from December 6, 1951 to December 6, 1952 participated against enemy forces in South and Central Korea.  Bill returned to San Diego and spent the remainder of his enlistment training recruits on the firing line and in small arms repair.  Bill was discharged May 22, 1954 as the rank of Sargent.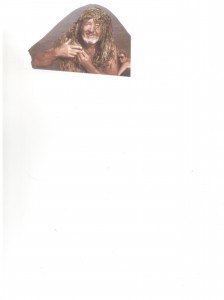 Bill returned to Independence ready to hunt, fish and to find a job. He met and married MaryLou Mason on September 5, 1954, and over the course of 5 years, they began producing and raising four children.  After working about 3 years briefly for Inyo County and the DWP, in March 1957, he began his career as Fish Hatchery Assistant at Mt. Whitney Hatchery.  Through these early years in late June and into July, Bill and other Fish and Game staff spent weeks at Cottonwood Lake's spawning golden trout, bagging eggs for transportation by mule to Mt. Whitney Hatchery. 
In 1966, Bill was promoted to Assistant Manager at Fish Springs Hatchery.  January 1971, he was promoted to Manager at San Joaquin Hatchery near Fresno.  In 1975, he was promoted to Supervisor of Regional Hatcheries when he was in charge of hatchery operations and fish planting in the 9 counties of Region 4, Fresno.  March of 1987, Bill transferred back to Owens Valley as Region 5's Supervisor of Regional Hatcheries after Neil Nyberg's retirement.  Bill remained as Region 5's Supervisor until his retirement in 1989.
Bill was an avid hunter from the age of 8.  He and his buddies shot crop-eating crows for a ten cent bounty for the ranchers and fruit growers in Independence.  He shot his first deer at age 13, and hunted with his childhood buddies throughout his early, middle and late years.  Bill, his family and friends had great camp outs in Arizona (for several years), Modoc and Tehama counties, and of course, many day and 2-3 day hunts in Mono Co., the White's, Inyo's and the Sierra's.  He was a great scout and guided his wife, MaryLou to a number of successful hunts also with his kids, Kevin, Billy, Julie and Terri.
Because Bill was a staunch supporter of the United States Constitution, Bill of Rights, the Second Amendment he enlisted in the U.S. Marine Corp. at age 18.  He was a Life Member of the VFW Post 8988. The Post was a big part of his life before and during his illness.  He visited often and enjoyed their comradeship.  One of his last projects at home was to renovate the flag pole.  He flew the American Flag every day.
Bill was a member of the N.R.A.  He consistently corresponded with legislators regarding additional gun control bills when they were not enforcing the laws that already existed.  He believed that fisherman and hunters contributed more to the environment with their license fees and how they respectfully treated the outdoors.  He was an active member in the National Muzzle Loading Rifle Association; participated in the Fresno and Eastern Sierra Muzzlestuffers.  He competed in many rendezvous in San Joaquin, Mountain Ranch, Kings Canyon, Owens Valley, Mono Co, and Inyo Co.
During the 1970s and 1980s, a group of friends dry camped each 4th of July at Calvert Lake (slough) with Bill and his family returning from San Joaquin for the week long gathering and continuing this tradition after his return to Bishop in 1981.  When they began to participate in the Independence 4th of July parade, the group became known as, "The Dirty Crew from Calvert Slew".  A DCCS flag was made and flown below the American flag, and the group wore t-shirts depicting a large mosquito mascot that were embellished by the young camp out artists.  The crew also won numerous classy trophies and ribbons for their inventive floats.  They started the tradition of the water fights with the fire department in Independence
It was a typical dry camp complete with kids, dogs, dust, mini motorcycles, and huge dutch oven  pitted meats shared with anyone who came to camp.  There were daily tube floats on the Owens River, the "get in" a short walk from camp and the "get-out," the pond at the DWP aqueduct intake, hence the image of Bill as "The Thing," rising from the water.  An open pick-up loaded the floaters from the "get-out" back to camp.
Bill's in-laws were a big part of his life as well.  Family gatherings, such as Thanksgiving, consisted of lots of in-law conversations, interactions and enjoyment…especially with his lovely sister-in-laws, Patty Rosenberg of Olancha, Bobbie Fox of Las Vegas and Judy Ward of Olancha.
Bill was a wonderful and loving husband, dad, granddad, great-grandad, uncle and cousin.  He was very intelligent, had a quick wit, and was an ornery prankster engaging in systematic and recycled  pranks with his friends and family.  Bill loved and respected animals.  He had faithful Springer Spaniels, which were a part of the family as well.
Bill is survived by his wife of 58 years, MaryLou; son, Kevin and wife Susan Rowan of Gold Canyon, Arizona; son, William Jr. and his wife Leslie Rowan of Olancha, California; daughter Terri Rowan of Lahaina, Hawaii, and daughter, Julie and husband Eddie Le Blanc of Bozeman, Montana.  He also leaves a cousin, Karen and husband Virgil Neilson of Modesto, California, Deceased cousins Shirley Minor and Melvin Rowan and their surviving spouses;  Bill Minor of Oakdale, California and Cece Olives of Modesto, California.
Bill is survived by his grandchildren, Andrea & Kaitlin Rowan, Chris Baganha & William Rowan, III, Sarah and Jesse Le Blanc; great-granddaughters, Ellie and Embree Rowan.  He was preceded in death by his parents and sister Margaret Baxter.
At Bill's request, his ashes will be spread over his beloved mountain, Mt. Williamson near Independence.  He climbed that mountain the summer prior to enlisting in the Marines.  His ashes will be spread at a later date.
There will be a VFW Post 8988 ceremony on Saturday, July 20th, at 11:00 o'clock at the Independence cemetery grave site of his parents .  Part of his ashes will be inurned there.  Following this ceremony, a Celebration of Life, with a barbeque, will be held at Mt. Whitney Hatchery.  It will be a potluck, so bring your favorite side dish or dessert to share.  Drinks, plates and utensils will be provided.
In lieu of flowers we would suggest you send your donations to the VFW Post 8988, 484 Short St., Bishop or to The Friends of Mt Whitney Hatchery in Independence, or to your favorite charity