News release
The Bishop Unified School District Governing Board would like to announce that a New Superintendent Search is underway to replace outgoing Superintendent, Barry D.Simpson. Mr. Simpson will be transitioning to his new role as the Inyo County Superintendent of Schools on January 1, 2019.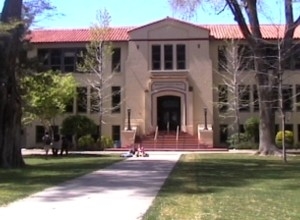 "It has been a great honor to serve the Bishop Unified School District for the past 12 years. Leading the schools that I attended as a child is a special privilege. I would like to thank all of the outstanding administrators, teachers and staff for their friendship and support. I look forward to continuing my service to the students of Inyo County in my new role in January." shared Superintendent Simpson.
While Superintendent Simpson will be taking office at the Inyo County Office of Education in January, his departure from BUSD will be somewhat delayed as he will continue to provide supervision and Superintendent support to the school district while the Superintendent Search is underway.
The Bishop Unified School Board believes that due to the mid-year transition and loss of the superintendent, it is important to maintain a continuity of service to our students. It would be very difficult to find a quality superintendent replacement willing to leave their current assignment mid-year. Our goal is to do our search at a time that will allow us to attract the most qualified candidates. For that reason, we will begin our search in December and we hope to name a replacement in early April 2019. We would like our new Superintendent to start on July 1st, 2019. The BUSD Board of Trustees would like to thank the Inyo County Board of Education for their willingness to allow Mr. Simpson to stay on to provide supervision and support services to our district to complete the school year. This not only saves money, but also provides some stability in our administration throughout the school year.
An MOU outlining the agreement for superintendent services was approved at the September meetings of each of the Bishop Unified School DIstrict and the Inyo County Office of Education Boards of Trustees.