BISHOP, Calif. – In coordination with National Public Lands Day, the Bureau of Land Management Bishop Field Office will be hosting a cleanup from 9 to 11:30 a.m., on Saturday, Sept. 30, at Chuckwalla Hill, a popular target shooting area. Volunteers are needed to help remove debris from the east side of the hill. Tools, gloves, trash bags and refreshments will be provided.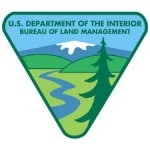 After the cleanup, volunteers are welcome to join the community potluck barbeque lunch at the Eastern California Museum, 155 N. Grant St., Independence. Light refreshments, hot dogs and veggie patties will be provided. Please bring your favorite dish to share.
Shared conservation and stewardship activities such as this cleanup are vital to managing sustainable, working public lands and contribute to making America's public lands great places to use for outdoor recreation, education and other enjoyment.
National Public Lands Day is the nation's largest, single-day volunteer event for public lands, held annually on the last Saturday in September.  NPLD brings together hundreds of thousands of individual and organizational volunteers to help restore America's public lands. For more information, visithttps://www.blm.gov/get-involved/volunteers/national-public-lands-day.
Those interested in participating in this event should plan to meet at 9 a.m. on the day of the event at Chuckwalla Hill off Mazourka Canyon Road, just beyond the Kearsarge Depot site, about five miles east of Independence. Please remember to bring plenty of water and sunscreen, wear sturdy shoes and a hat.
For more information about this event, please contact BLM Park Ranger Dave Kirk at 760-872-5026.
The BLM manages more than 245 million acres of public land, the most of any Federal agency. This land, known as the National System of Public Lands, is primarily located in 12 Western states, including Alaska. The BLM also administers 700 million acres of sub-surface mineral estate throughout the nation. The BLM's mission is to sustain the health, diversity, and productivity of America's public lands for the use and enjoyment of present and future generations. In Fiscal Year 2015, the BLM generated $4.1 billion in receipts from activities occurring on public lands.