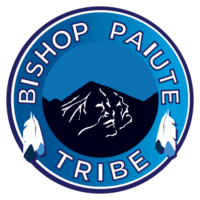 September 13, 2022
California Indian Day Parade
The California Indian Day Parade takes place on Friday, September 23rd. This year's theme is "Our People's Day – Strong Together". The parade starts at 10am, with the parade line-up at the employee parking lot at Wanaaha Casino. The Parade will travel South, on North Pa Ha Lane, east on Diaz Lane and end at the Barlow Lane Gym. Entry forms are available, online, at bishoppaiute.com or may be picked up at the tribal offices. Deadline for parade entries is Thursday, September 22nd, at Noon. Late entries will be accepted until Friday, September 23rd at 8am.
However, parade entries submitted the day of the parade will not be eligible for judging.
Pabanamanina Pow Wow
The annual Pabanamanina Pow Wow takes place Friday September 23rd through Sunday September 25th, at the Pow Wow grounds on North Pa Ha Lane. Host drum is Indian Hill. Emcee is Ruben Littlehead. Arena Director is Hank Johnson. Head Man is Shane Thomas and Head Woman is Aurora Toledo. Grand Entries are Friday at 7pm, Saturday at 1 and 7pm and, Sunday at Noon. The Miss and Junior Princess Contest will be Friday at 2pm and the Tiny Tot Princess Contest is Saturday at 2pm. The entire community, tribal and non-tribal, is encouraged to attend.
Vendors, please contact Joann at 760-258-5321.
# # #
The Bishop Paiute Tribe is a federally recognized Indian Tribe located on its 879-acre Bishop Paiute
Reservation in Inyo County, California. The Reservation was formed under Congressional Act 5299, P.L.
No. 43 of April 20, 1937. The Tribe is committed to the well-being of its people. For more information,
please contact the Bishop Paiute Tribe at (760) 873-3584.