Press release
The Bishop Unified School District in partnership with the Bishop Police Department is pleased to announce a very important informational event designed to raise drug awareness among the parents of our community.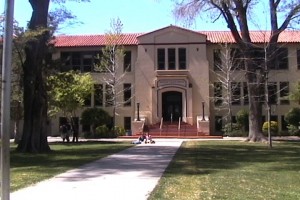 The event is planned for Tuesday September 29 at 6 PM at the BUHS Auditorium and will feature local law enforcement officers and narcotics experts. The audience for this event is anyone within our community who has school age children.
Included in the discussion will be what drugs your children will be exposed to, what signs to look for that indicate drug use, how to talk to kids about drugs, and "The Rule of Five" which recommends that parents start discussing drugs with their children a full five years before the children are typically even exposed to them.
Don't miss this opportunity to educate yourself about the dangers our students face within our own community and join us on Tuesday September 29 at 6 PM in the BUHS Auditorium.
This is an adults only event but there will be childcare available in classrooms for those parents who cannot provide their own. For more information please contact the main office at any of the Bishop schools. We look forward to seeing you on the 29th!