A year after the story first surfaced, the federal government issued an arrest warrant in the embezzlement case at the Bishop Washington Mutual Bank. Friday morning, Bishop Police arrested Bishop resident Jo Ann Barba on a federal warrant related to the Washington Mutual case.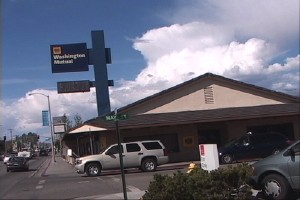 In April of 2007, we reported that Washington Mutual staff had conducted an internal investigation into possible fraud at the Bishop branch. Washington Mutual investigators then turned their results over to the FBI. A Washington Mutual spokesman would not say how much money was allegedly taken from customers, but he did say that the bank had made the accounts that were defrauded whole again.
At this time no officials have said how much money was allegedly taken
from customers' accounts. In the past, FBI agents we spoke to said that
the federal government doesnt investigate unless a very significant
amount of money is involved.
In September, the FBI agent investigating the case reported that he had turned over his work to the US Attorney's Office where the case remained under investigation at last report.
Bishop Police arrested Barba in Bishop on Friday. Inyo Sheriff Bill Lutze reports that the FBI faxed over a no bail warrant for embezzlement. Barba was taken to the county jail in Independence where US Marshalls were expected to transfer the suspect to Sacramento to appear before a judge.