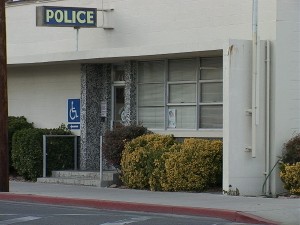 Bishop Police Chief Chris Carter has confirmed that his officers are investigating a report of a possible embezzlement from Inyo-Mono Body Shop.
Chief Carter said last Thursday the Police Department received a report from Inyo-Mono Body Shop that they believe they are the victim of embezzlement. Said Carter, "We launched an investigation. We have not yet had a chance to review accounting documents and have not yet established that a crime has occurred."
Chief Carter said his department is waiting for the company to provide documents. Investigators will meet with accountants and others. Said Carter, "Its early in the investigation and nothing is yet determined." Management at Inyo-Mono Body Shop preferred not to comment.
In other Bishop Police news, Chief Carter said his officers made a traffic stop which led to the arrest of three men from Southern California who were headed to Mammoth Lakes. The Chief said cocaine, oxycodone, ecstasy and marijuana were confiscated.
More details will become available on later broadcasts.