Bishop Area Chamber of Commerce & Visitors Bureau
Save the date!  Saturday, December 12th will bring several fun community events to celebrate the holidays at the Tri-County Fairgrounds in Bishop.
First up, there will be an outdoor Christmas Crafters' Market from Noon-4pm. Shoppers will enjoy a wide variety of unique, handmade items at the open-air and safely distanced event. Anyone interested in being a vender should call the fairgrounds at (760) 873-3588.
In lieu of the traditional Main Street Parade, the Bishop Chamber of Commerce is working with local businesses and groups to offer a drive-thru Christmas Light Display from 5-7pm.  There will be no charge to view or participate in the event. "We're hoping to get at least as many lighted displays as we normally have parade entries," explains Chamber Event Coordinator April Leeson. This year's theme is "Home for the Holidays." To register your business or organization's display, contact the chamber at (760) 873-8405.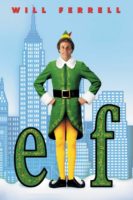 The same evening at 7:30 pm, the holiday favorite movie "Elf," will play on the big screen at the fairgrounds drive-in theater. Santa will make an appearance and refreshments will be available. Admission to the movie will be free, thanks to sponsorship of Shop with a Cop organizers. While there is no charge for the movie, advance registration is required – visit www.tricountyfair.com to register.
"Drive-thru Halloween was a big success and we're really looking forward to a safe and fun-filled day on December 12th," stated Jen McGuire.  "We're are quite thankful to all of the co-sponsors and volunteers that make it possible to bring these great events to our community."