Its very early in the process, but it appears that the race for Bishop City Council has already started to gather some steam.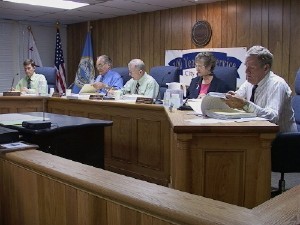 In March, residents of the City of Bishop will elect three city council members. The council seats currently held by Susan Cullen, Frank Crom, and Martin Smiley, Connolly are all up for re-election this year.
The filing period for Bishop City Council opened over two weeks ago. Current council member Susan Cullen pulled papers to run right off the bat. David Stottlemeyre also picked up papers early. Both have now turned their filing papers to the City to have the signatures verified.
Three other possible candidates have picked up papers to run for council. Pulling papers doesnt necessarily mean that a person will run, but it is considered to be a strong indication that a citizen plans to be a candidate.
Current councilmember Martin Smiley, Connolly has now picked up the paperwork.
Bishop residents, Mary Baker and Laura Smith, appear to be testing the waters as well. Town staff reports that both Baker and Smith have now picked up the filing paperwork.
The last day to turn in papers to run for Bishop City Council is December 5th unless one of the incumbents decides not to run again. In that case, the deadline is extended to December 10th.