Next week all six candidates for Bishop City Council are scheduled to give their views at the Bishop Senior Center.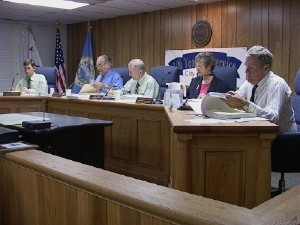 The Senior Center Recreation Committee along with the League of Women Voters has scheduled a candidates forum for the March election. On the ballot March 3rd, voters will be asked to choose among six candidates running for three positions on the Bishop City Council.
Current Council member Frank Crom has decided to retire, but the other two incumbents, Martin Smiley Connolly and Susan Cullen are running for re-election.
The four challengers are Mary Baker, Ted Gardner, Laura Smith, and David Stottlemeyre. All six candidates are slated to attend the Bishop City Council Candidates Forum scheduled for Tuesday, February 3rd, at the Bishop Senior Center. The forum starts at 6:00 pm.