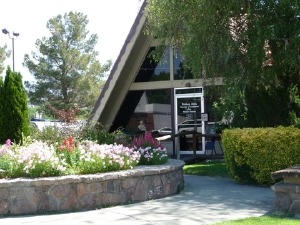 Bishop Area Chamber of Commerce & Visitors Bureau
All chamber members and guests are invited to our monthly networking luncheon.

Next meeting is Thursday, April 18th, 12:00 noon at Whiskey Creek in Bishop. Great food, great company and raffle prizes. Guest Speaker this month will be Tom Hardy of Sunrise Rotary.

Lunch is just $12 and you will be automatically entered to win a free lunch for a future meeting -thanks to the generous sponsorship of Eastern Sierra Realty.

Hope you'll join us and bring a friend!

Forest Plan Update
You may have heard that the USFS is planning to revise the Forest Plan, which provides direction and zoning for the management of resources and activities such as water, wildlife, ecosystems, and recreation.  It goes without saying that the Inyo National Forest is a vital component to our regional economy!Now is the time to weigh-in and let the planners know your thoughts on the Forest Plan revision.  We encourage you to attend an upcoming meeting/webinar on April 4th or send comments to Susan Joyce, Forest Planner

[email protected]

Bishop Could Win $25K!

World Fishing Network is promoting a contest to name the Ultimate Fishing Town and Bishop has been nominated!  Please take a moment to check out the WFN Website and post a comment about Bishop and why you believe we're the best.The $25K would sure go along way in fish stocking!

Customer Service Matters!
The Bishop Area Chamber of Commerce is pleased to be working with Kristina Blum, Miss City of Bishop, to help all area business "up the game" in the customer service department. We're currently conducting a survey to determine the specific customer service needs of our small businesses. The information gathered by this survey will be used to shape a FREE customer service workshop to be held in May. The Chamber invites all business owners and managers to participate in this survey.

Special Member Discount!

The Bishop Chamber is very supportive of the annual Mule Days Celebration and we're hoping all of our members will consider supporting by attending the events.

Tickets for all arena events and the Jerrod Niemann concert are on sale now.  Special discounts of $3 to $7 per ticket will be offered for Chamber Members!

*These discount tickets must be purchased at the Bishop Chamber, 690 North Main or call(760)873-8405.

Not Already a Member?

Please consider joining the Bishop Chamber!  We're a positive and proactive group that works to promote a healthy local economy.  Business membership is just $185 per year and we welcome individual community members to join as "Friends of the Bishop Chamber"

for only $25 per year.  For more information, call Rachel Anderson at

(760) 873-8405

.

Dear Chamber Members & Friends – 

Thanks in advance for taking time to read our newsletter, we hope you find the information interesting & useful.


 

"It is the mission of the Bishop Area Chamber of Commerce and Visitors Bureau to promote business, tourism, and greater Bishop for the betterment of the community and its residents."




We are a non-profit 501(c)(6) organization and we work tirelessly to sustain and improve our local economy. Membership support helps us to accomplish this mission – thank you!

Opening Day Rainbow Trout Display

Locals and visitors alike are invited to gather in downtown Bishop to celebrate the Eastern Sierra General Trout Season Opener!

Thanks to the generous support of the Bishop Lions Club, City of Bishop and several prize sponsors, the Bishop Area Chamber of Commerce & Visitors Bureau will once again host the beloved Rainbow Days Trout Display.  We are busy making plans for a great event!  

On Saturday, April 27th, anglers are invited to bring their opening day catch to the Bishop City Park.  Fish will be displayed beginning at 2pm and for each fish entered, participants will receive one ticket to the HUGE RAFFLE!   Prizes will be awarded at 7pm and will include rod & reel combos, tackle, fishing apparel, great gift certificates & more! There will be live music, demonstrations, information booths  & kids activities. "Just for Fun" prizes will also be awarded for biggest fish, best stringer, uggliest fish & most beautiful.

Registration is FREE and we hope to see you there!

Vendor spaces are available, call April for more information

(760)873-8405

.

BIG Weekend Coming To Tri-County Fairgrounds May 3rd – 5th!

Mark your calendars now so that you don't miss any of the great events taking place at the Tri-County Fairgrounds the first weekend in May!




Home, Garden & Recreation Show: 

 Friday (5/3), 5-10pm and Saturday(5/4), 9am-7pm.  Hosted by Owens Valley Contractors & Vendors Association.  Decorating, Building, Entertaining, Gardening, Renovating, Landscaping & More.  Free admission & many businesses offer great show discounts & deals.  Visit

www.ovcva.org

 for more information.

Taste of the Sierra:

Friday (5/3), 6-9pm in Charles Brown Auditorium. Enjoy great food provided by area restaurants & caterers.  $25 includes two beverages.  Proceeds benefit the Bishop Area Chamber of Commerce & Visitors Bureau.

Choo Choo Swap Meet: 

 Saturday, gates open at 8:30 am.  100 yard sales in one location!  Admission $2, proceeds benefit Laws Railroad Museum.  For more information, call 

(760)873-5950

.

Eastern Sierra Gem & Mineral Show:  

Friday, Saturday & Sunday in Douglas Robinson Building.  Lapidary displays & demos, jewelry vendors, geode cutting field trips & tons of fun for rock hounds!  Free admission all weekend.

Books & Barn Animals Jamboree:  Saturday, 10am-2pm. Hosted by Altrusa.

Swing Into Spring Golf Tournament

Please Join Us For A "Nine & Dine" Fundraiser f 

or the

Bishop Area Chamber of Commerce & Visitors Bureau!

Friday, May 17th, 2013

Great Prizes!

1st, 2nd & 3rd Place Blind Bogey

1st, 2nd & 3rd Place Low Score

Putting Contest & Long Drive Contest

Four-Person Teams/Scramble – Shot Gun Start

Check-In Begins at 2:30 pm

Tee Off at 3:30 pm

Dinner at 6:30 pm

$50 (Bishop Country Club Member)

$75 (Non-Bishop Country Club Member)

Includes:  9 Hole Tournament Fee, Cart & Dinner

Dinner Only:  $30/person

Pre-Register Today at Bishop Country Club (760)873-5828

For Information About Sponsorship Opportunities and Dinner Only Tickets, Contact April at Bishop Chamber (760)873-8405

What's New?

Did you know that 

Sierra Employment Services

 now offers bookkeeping services?  You can focus on your core business and let them handle the busy work.

Did you know that 

Secret Sandwich Society

 is available to cater your group's lunch or other special event?  They will be glad to prepare your choices of great-tasting healthy sandwiches, wraps, salads or soups.  Vegan, vegetarian and meat options to suit every taste. Contact 

[email protected]

com 

or call

760-920-4063

.  Stop by The Yard Sale Café behind Spellbinder Books for references, pricing or reservations. Traditional lunch hours are Tuesday through Friday 11AM – 2 PM. Catering is available 7 days a week.  All food is locally prepared in a county-inspected commercial kitchen in downtown Bishop, packaged in and delivered with eco-friendly containers and utensils. You can't go wrong when you order a great tasting meal that's good for your guests AND the planet. That's called Consumption with a Conscience!

Did you know that HEALINGS Mind, Body & Spirit is celebrating the one-year anniversary of the gift shop opening this month?  On Saturday, April 13th, Irma is hosting a Spring Anniversary Sale and open house from 10am-4pm.  Mention this newsletter and save $5 on your $50 purchase of candles, jewelry, handbags and great gift baskets for any occasion.  HEALINGS is located at 725 N. Barlow Lane, Bishop.

Drop us a line to let us know what's new with you and your business.  Do you have a new employee, new service or special offer you would like to share with other members?  Please email

[email protected]

 so we can help spread the word!

More Upcoming Community Events. This is just a partial list of some upcoming events, for expanded list please visit the calendar page of our website.  

 

April 6:  VFW Indian Taco Sale.  11am-3pm.  To order, call Cheryl Underhill 760-620-0106.

April 8: Bishop City Council Meeting. 7pm at Bishop City Hall.  

 

April 13:  ICARE Annual Fundraising Dinner & Auction.

  Tri-County Fairgrounds in Bishop.  

www.icareforpets.org.

April 15:  Inyo Associates Dinner Meeting in Bishop.  5:30pm Social Hour/ 6:00 pm Dinner.  Tallman Building at Tri-County Fairgrounds. Delicious dinner catered by Michelle Denault.  $20 per person.  RSVP by 4/10, Mary Roper (760)878-2046 or email [email protected].

April 17:  After hours mixer at Curves in Bishop.  Enjoy appetizers, no-host bar, raffle prizes & fun!  5-7pm.

April 18:  Bishop Area Chamber of Commerce Board Meeting & Luncheon. Board Meeting at 11:00am; Networking Luncheon at 12:00 Noon.  Whiskey Creek Restaurant in Bishop.

April 20:  Earth Day in Bishop City Park.  10am-4pm.  Live music & entertainment, info booths, kids games, arts, crafts, food & fun!  Hosted by Bishop Sunrise Rotary.  Click here to view event flyer.

April 20:  VFW White Elephant Auction & Spaghetti Dinner.  

5-8pm.  484 Short Street.  

760-873-5770

.

 

April 22: Bishop City Council Meeting. 7pm at Bishop City Hall. 

April 27:  General Trout Season Opener in Eastern Sierra!

 

April 27:  Rainbow Days Trout Display & Fish Fest.  Bishop City Park.

 

Now through April 28:  Beverly Schroeder is the Featured Artist at Thai Thai Restaurant.  Drop in to see "The Best of Bodie" photography exhibit.

Thanks for your continuing support of the Bishop Area Chamber of Commerce & Visitors Bureau!