Bishop Chamber Turns 100!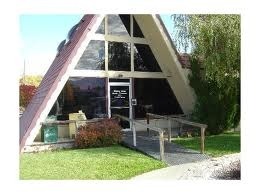 The Bishop Area Chamber of Commerce & Visitors Bureau has been proudly serving our community since 1912!  All current & past Board Members and volunteers are invited to join us for a BBQ party to commemorate this milestone & say "thanks" to our many volunteers.
Date:  Thursday, 8/23
Time:  5:00-8:00 pm
Location:  Bishop City Park
New "Feed our Fish" Program Puts
Lunkers in Lakes!
A few months back, the Bishop Chamber launched the new "Feed our Fish" program and it's going remarkably well!
The concept is straightforward – we've asked people who believe that trout fishing is important to contribute funds that we use to purchase and plant Alpers Trout.
We've collected close to $1,600 and that's enough to buy a load of lunkers that will be planted in the lakes & streams of Bishop Creek Canyon later the month!  The fish will be nice size – up to 4 pounds each, with many in the 2-3 pound range.
So far, eighteen individuals and businesses have contributed $10 to $250 each.  Many local artists donated beautiful works of art for an auction that was held during the press reception and proceeds were added to the fish fund.
"We hope to keep the program going year-round, stocking Bishop Creek Canyon during the summer and Pleasant Valley Reservoir and Lower Owens River in the winter," explains Tawni Thomson.  "Of course, we'll need some more help from people that believe in the importance of fishing here in the Eastern Sierra and any contribution would be greatly appreciated."
Eastern Sierra Guided Tours

9/14 – Mammoth Lakes and Bodie:
Get an up close and personal taste of the Eastern Sierra's awe inspiring scenic and historic treasures north of Mammoth Lakes with an extended visit at Bodie State Historic Park. Tour will leave Bishop Chamber at 8am and return by 4pm. $80 per person, includes lunch and entrance fee to Bodie State Park.
9/15 – Convict Lake, Hot Creek & Laws Museum. This tour showcases the Eastern Sierra's scenic and historic treasures with a travel focus between Mammoth Lakes and Bishop. Tour will leave Bishop Chamber at 8am and return by 4:15pm. $70 per person, includes fee for train ride at Laws. Lunch not included, but we'll make a stop for lunch at an area restaurant.
9/22- "Paiutes & Planets." This tour features the rare opportunity to visit the Paiute-Shoshone Cultural Center, a museum gem honoring the lives and traditions of the Native people who occupied the Owens Valley before pioneers arrived in the mid-1800s. After a touch of the past, you will take a short ride down into the Owens Valley and launch yourself into a world of giant radio dishes and astronomy at the Owens Valley Radio Observatory aka "The Big Ears." Tour will leave Bishop Chamber at 8:30 am and return by 12:15pm.
All tours are led by a local, knowledgeable, certified tour guide. Guests will ride in the comfort of a luxury 40 passenger Unterwegs motor coach.  The tours are designed to give visitors and locals alike a deeper understanding of our region's unique and fascinating history.  Seating is limited – advance reservations are required.  Call 
(760)873-8405
 to reserve your seat today.
New Route for Christmas Parade?

The annual Christmas Parade in downtown Bishop represents a very significant expense to the Bishop Police Department.  Chief Carter has asked The Bishop Chamber to conduct a public opinion poll on the possibility of moving the parade to a new route.  The route being considered would begin on Wye Road and continue south-bound behind Kmart and Vons on Spruce Street, terminating at the rear of the City Park.  If the parade were to move off of Main Street/Highway 395, the Bishop Police Department would save a large sum, particularly expenses related to staff overtime to man the road closures and detours.
Every opinion counts!  So far, about fifteen people have weighed-in on the topic and we are hopeful that more people will speak up about which route they would prefer.
Please send comments to 
Chief Carter
 or telephone Bishop Police Department at 
(760)873-5823
.  It may seem like the Christmas Parade is way "down the road," but we're actually already getting started on plans!  The definite route will need to be chosen by September 1st, so don't delay – please send your comments today!
Thanks for your continuing support of the Bishop Area Chamber of Commerce & Visitors Bureau!