In yet another burglary at a Bishop business, some time during the night Sunday, someone broke into the Petite Pantry Restaurant in Bishop. Since fall, many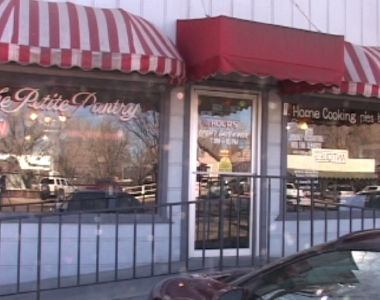 businesses have had their back doors broken open and their registers cleaned out. This was the second time this year that the Petite Pantry has been burglarized.
Sheriff Officers report that the backdoor had been pried open and money was taken from the register. Jay Jimenez, the owner of the Petite Pantry, showed us the steel framed glass door that was broken when the burglar pried it open. Jimenez says that the broken glass door would cost more to fix than the amount burglars stole out of the register.
Sheriff's Officers say that investigations into this crime continue. There are no suspects to report at this time.