Inyo Sheriff Bill Lutze has confirmed the arrest of a Big Pine woman by federal postal inspectors from Bakersfield.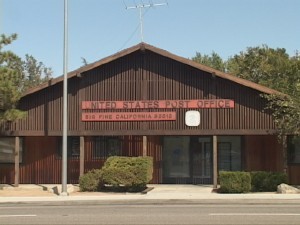 The Sheriff said that one of his deputies worked with the postal inspectors to arrest 40 year old Heather Marvin and her husband. After questioning, the husband was released from custody.
Authorities allege that Mrs. Marvin took a laptop computer and other items from the U.S. Mail. She reportedly works as a contract mail delivery service for Big Pine Post Office.
Sheriff Lutze said that Mrs. Marvin was booked at the Inyo County Jail for grand theft and receiving stolen property. Her bail was set at $10,000.
The Inyo Sheriff's Department worked with federal authorities on this case. Deputies served a search warrant on the Marvin home in Big Pine.