Things are changing for Tim Alpers, the famous trout man of the Eastern Sierra. He closed escrow on his family property, the Owens River Ranch, to the family that also owns the Arcularius Ranch. Plans are to keep the Alpers land as a wildlife preserve. Meanwhile, Alpers himself has moved on to a new partnership and construction of a new trout rearing venture at Conway Ranch.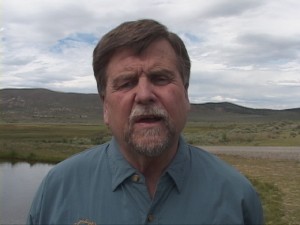 Alpers said the construction is 75% done but now held up by snow until the melt. He planned to appear before the Mono Supervisors Tuesday, March 4th to update them on the Conway project.
Alpers partnered with John Frederickson of Crowley Fish Camp and a fishing company executive. In spite of all the changes, Alpers says he will carry on with fish production this summer and fill all of the historic orders. Along with the Conway Ranch hatchery, Alpers will operate satellite facilities closer to the point of planting.
He will waste no time. Alpers trout were caught at the fish event at Diaz Lake south of Lone Pine, and he will plant for the Blake Jones Trout Derby followed by the rest of the trout season.
Sale of the family ranch was a tough move for Alpers who made the decision in the face of too many government regulations and the cost to rebuild aging facilities. Alpers fully admits he's going through a grieving process but has clearly moved on to the next venture.