Everyone I have talked with has asked me to bring this to a vote tonight and move on, stated Mayor Pro Tem Neil McCarroll at the Jan. 21 Council meeting.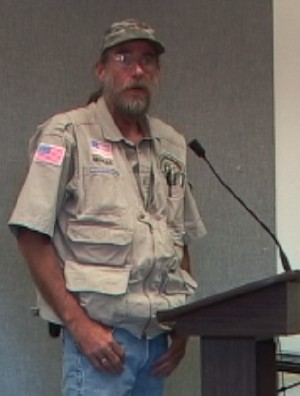 He was talking about the bill that Bear With Us had submitted to the Town several months ago. The bill was for an additional $16,802.86, which the non-profit claimed was to pay Steve Searles for work he had done with the bears. The bill is in addition to the $18,000 Council had already bestowed on the organization. The discrepancy was that the additional $16,000 was not asked for prior to the work being done and there was no contract saying that the Town had to pay it.
While I respect Steves abilities, I have to put my fiscal hat on, said Councilwoman Jo Bacon. Bear With Us went past the $15,000 that was originally agreed upon and put Council in a position of forced payment.
Bacon suggested paying the organization a discounted rate, but Councilmember John Eastman argued that the $16,000 was already a discounted number.
Steve was working 60 hour weeks, but this number only reflects 15 hour weeks, Eastman said.
Nonetheless, Council all agreed that the item needed to be voted upon, and therefore, when Bacon motioned that $10,000 be paid to the organization from the Councils discretionary fund, the motion passed 3-2. Mayor Wendy Sugimura and Eastman voted no.
A contract between Steve Searles and the Town is still being hammered out, but as of the Wednesday night meeting the Town was planning to offer Searles $55,000 per year to continue his work.