In Mammoth Election news, former Council Member and current Planning Commissioner Tony Barrett has dropped out of the Town Council race.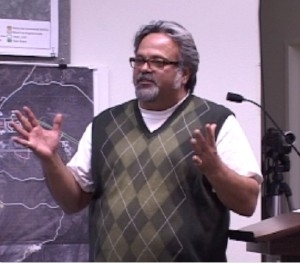 In a statement on his withdrawal, Barrett says that, I have reassessed whether I am serving my community the best way I can by running for Town Council. I believe that I can better serve my community as a planning commissioner by completing my current term on the Planning Commission.
When we spoke to Barrett by phone, he added that he believes that its better to keep continuity on the Council and the Planning Commission. With two incumbents, Kirk Stapp and Skip Harvey both running for re-election Barrett says that theres no reason for divisive races.
Barrett further explained that he filed to run before Mayor Skip Harvey officially decided to run right before the filing deadline.
Theres still a lot of work to do on the Planning Commission, Barrett says. His term on the Planning Commission is up in two years when the next council election comes back around. Barrett says he will run again then.
In the meantime, that leaves Kirk Stapp, Skip Harvey, Chris Tolley, and Jo Bacon in the race for two seats on the Council.