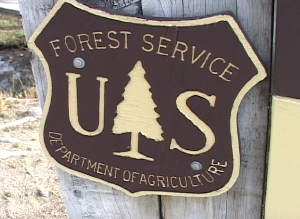 Crews Responding to Ball Mountain Fire
Crews are responding to the Ball Mountain Fire. The fire is estimated to be three acres at this time and is burning in mixed conifer and brush.
The fire is located near Ball Mountain, north of Kennedy Meadows and west of Tunawee Canyon. The fire is highly visible from Highway 395 near Olancha, the Coso Junction area, and Kennedy Meadows.
The fire is burning in a remote area and there is currently no threat to life or property.  Crews are conducting a reconnaissance flight to determine the best way to access and respond to this fire.
This is a lightning-caused fire from the storm that passed through the area over the weekend. Fire activity has increased with the warmer and drier conditions.